I've been getting a lot of questions from people, asking about Black Friday Deals. So I decided, that I would compile a list of every sale or special I'm aware of. Plus letting you know about some holiday collections, that are worth checking out!
Lime Crime
BLACK FRIDAY 4-DAY EXTRAVAGANZA 2012
Friday Nov 23: 30% off entire site*
Nov 24, 25, 26: 20% off entire site*
*Not eligible for New Releases and already-discounted Collections.
Coupon code to be announced Thursday Nov 22 on Facebook. Stay tuned for previews of new releases!
(Aquarius Glitter)
Deep midnight blue with a marvelous purple/turquoise shift. Aquarius is my zodiac sign, and I think this glitter represents my sign perfectly.
(Aries Glitter)
Fiery orange with gold/green shift.
(Cancer Glitter)
Rich turquoise, blue/green shift.
(Capricorn Glitter)
Forest green that shifts from blue-green to green-gold depending on the angle. Reminiscent of a june bug.
(Gemini Glitter)
Translucent white that bursts with multi-colored rainbow sparkle from within. Talk about mercurial!
(Leo Glitter)
Bright, warm gold.
(Libra Glitter)
Lavender with a violet/green glow. Very dainty!
(Ophiucus Glitter)
Multi-colored holographic. Think disco ball in a jar. Named after a hoax that suggested Ophiucus to be a missing sign in the zodiac.
(Pisces Glitter)
Periwinkle-blue with green/copper shift.
(Sagittarius Glitter)
Magenta-pink with violet/green sparkle shift.
(Scorpio Glitter)
Black with multi-colored sparkle. Shiny like the back of a scorpion.
(Taurus Glitter)
Dark olive with magnificent green/copper shift.
(Virgo Glitter)
Pure like virgin snow. Translucent white at first glance, this glitter turns violet-blue on application! Gorgeous when sprinkled over dark hair.
Such a wonderful idea, and beautiful color selection!
Find It Here:
(All The Glitters Collection)
(All That Glitters-Holiday Collection-Gift Set)
As for Black Friday sales they usually have something going on, just check back on the
My Beauty Addiction
facebook page.
(A Very Gothic Christmas Holiday 2012 Collection)
This beautiful collection is available from
Korpse Kosmetics
! I'm going to try to pick this set up very soon . As for Black Friday deals, I am not sure what will be happening this year. Last year Korpse Kosmetics came out with this brilliant limited edition Black Friday Glitter, unfortunately I wasn't able to snag it . Hopefully, this year she will have something equally as exciting in store for us. Right now they're having a sale for buy $60 worth of product and get half off your order. You have to message the
Korpse Kosmetics
facebook page to redeem this deal.

Rockeresque Beauty Company
will be having an awesome sale for Black Friday. All Loose Shadows will be marked down to $5! There will also be charm bracelets, giant hair bones, ornaments and a holiday stocking!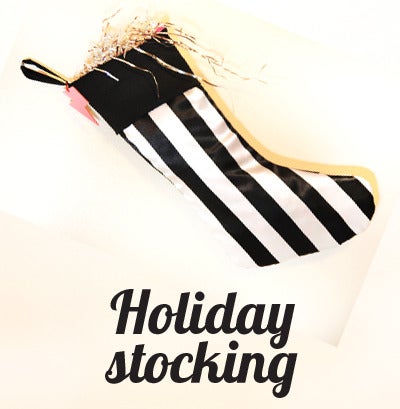 This is preview of what the stocking will look like .
If you decide to make a purchase from any of these lovely companies, be sure to let them know The Glam Kitty sent you!
Hope everyone is having a fangtastic weekend, stay tuned for my new tutorial and product review video coming later this evening.